Why do an apprenticeship at DYN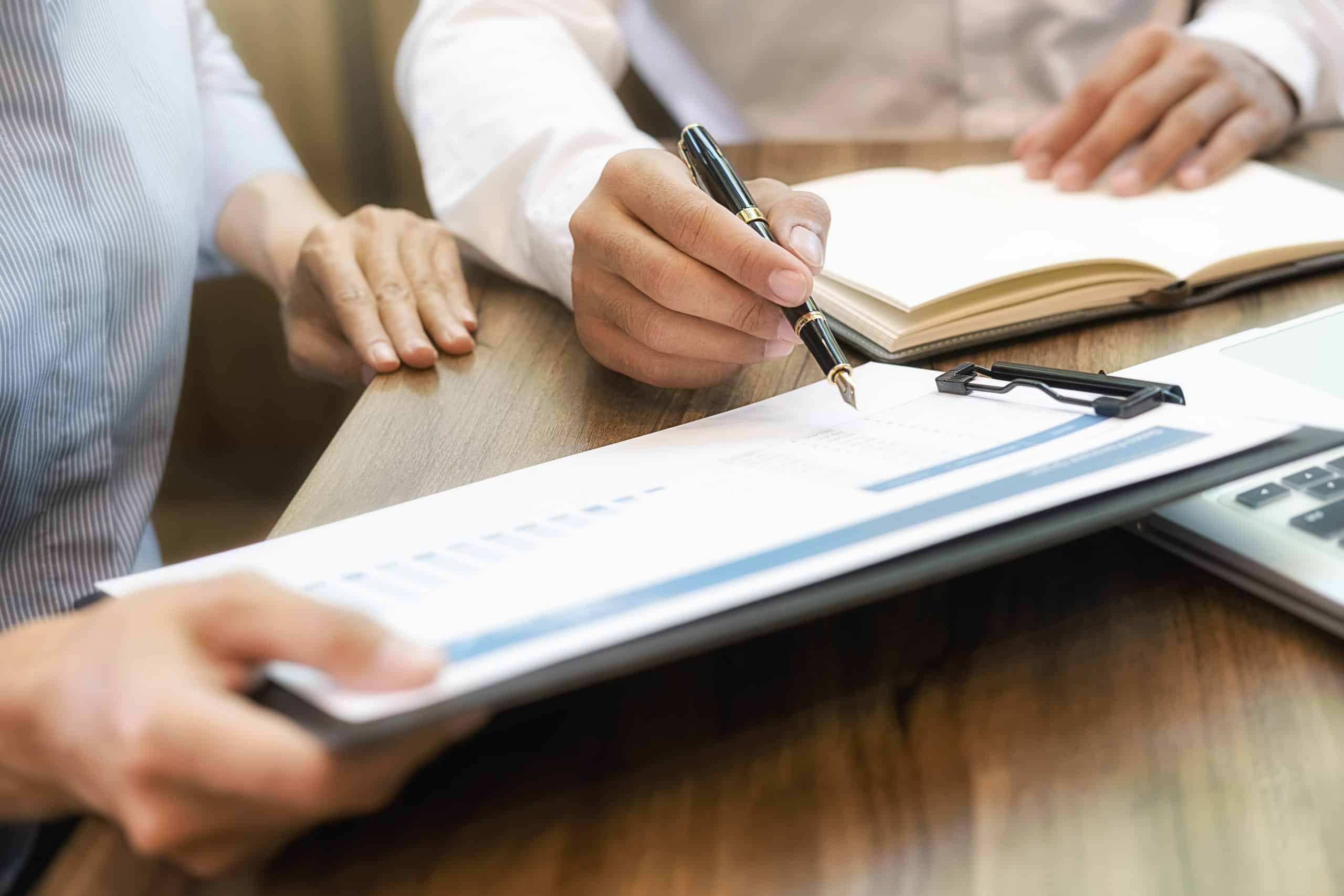 Are you finishing school soon? Perhaps sixth form college isn't for you, and you would prefer to gain practical experience within a company. Whatever your situation, we share the same goal: to offer you numerous development opportunities at DYN!
In 2020 DYN was recognised by the City of Lausanne and Economie Région Lausanne for its commitment to professional training thanks to Leonita, who made a huge contribution to DYN's success during the first year of her apprenticeship.

As an apprentice, you are an integral part of the team from day one. You will get to participate in exciting projects and be encouraged to put forward your own ideas. DYN offers two commercial apprenticeships, one in the fiduciary field and the other in administration and services.
What a commercial apprenticeship entails
Do you like working with people and are you interested in economic issues? Are you a team player, self-motivated and inquisitive, and always keep the bigger picture in mind? Then our commercial training programme is for you. At DYN you gain a deep insight into the fiduciary universe and enjoy a wide range of opportunities. That's why the commercial apprenticeship is the ideal springboard for your career and every day of learning will equip you with all the tools you need for the future.
Do you see yourself in the profile we've outlined above? Are you ready to take part in a highly varied training programme? Then we're ready to receive your completed application form and be bowled over by your talents.
· Cover letter
· CV
· Copy of your secondary school certificates
It would be great if you could send your application to us electronically via the following email address: rh@dyngroup.ch
How to prepare your application
First impressions matter. That's why it's important that your application is both strong and an accurate reflection of you. We'll explain what you need to include.
Application documents
In addition to your CV, your cover letter and most recent academic records, you can submit assessments that you received at the end of your induction training if you took part in any.
Cover letter
The cover letter forms a key part of your application. It should explain why you're applying for a role with us and for this apprenticeship in particular. Write about what you're interested in, what you're good at and what you're passionate about.
Document presentation
You can also stand out from other applicants by the presentation of your documents. Make sure they are clear, comprehensive and free of spelling mistakes. Ask someone to read through your application before hitting send.
How the application process works
1st stage – Online application
2nd stage – Invitation for interview
3rd stage – Invitation to a discovery day or training day
4th stage – Apprenticeship offer

Once we receive your electronic application form, we study your documents. We select the most suitable candidates and invite them to attend a discovery day. This day will give you the opportunity to meet other apprentices, work in a team and express your feelings in an open discussion. If you enjoyed the discovery day and we liked you, we will invite you for an interview with your future manager. If all that goes well on both sides, we will offer you a place on the apprenticeship.
Find out more about working with us
Are you interested in the apprenticeship and want a better sense of what everyday working life at DYN looks like? We can offer you a taster apprenticeship, where you join us for a few days. Feel free to get in touch!
You can also chat things through with someone who was recently in a similar position to you. From Monday to Friday our trainees are available to talk on the phone, or alternatively you can reach them by email at info@dyngroup.ch.
The advantages and benefits of an apprenticeship at DYN
27 days' holiday
Job and career prospects
A modern and digitalised training scheme
Support from professional and qualified trainers
Do you have a question ?
Do you need support ?
Some testimonies from apprentices at DYN
Diogo
2nd year commercial apprentice in fiduciary
« Working at DYN is a rewarding experience. The work is both varied and structured and you will learn about many fields of activity linked to fiduciary work, namely accounting, taxation and salary management ».
Kevin
Pre-apprenticeship trainee
« DYN employees are always on hand to help, they help you with day-to-day tasks and take the time to train you. There's a great atmosphere and I really like it here. ».
Leonita
3rd year commercial apprentice in fiduciary
« The office is in an amazing location. I've been entrusted with a few responsibilities and I already have quite a lot of customer contracts, which is very rewarding as an apprentice. The DYN team meets up outside of work to have fun, too.».
Loïc
1st year commercial apprentice in fiduciary
« Thanks to my apprenticeship at DYN, I've discovered new sides to the working world. I have been faced with new dilemmas and opportunities which have allowed me to develop new skills. We all look out for one another, which makes the apprenticeship a brilliant experience. ».
Valeria
3rd year commercial apprentice in administration
« I value the trust DYN places in me when doing my work. It's a young, dynamic and human company which promotes personal development through ongoing training and a range of team-building activities ».